From: Thomas Thompson
Date: Sat, Sep 13, 2008 at 11:35 PM
Subject: Fw: Re: DANGEROUS CHOCOLATE CAKE~IN~A~MUG
To: Constance
Just wanted to share a piece of cake with you! Recommend: use "cake flour" ; place the mug on a plate. This would be great for a family evening treat. Be careful – it's HOT!
— On Sun, 9/14/08, Thomas Thompson wrote:
From: Thomas Thompson
Subject: Re: DANGEROUS CHOCOLATE CAKE~IN~A~MUG
To: "Will G."
Date: Sunday, September 14, 2008, 12:24 AM
Will,
That was UNBELIEVABLE! Really! We all had a good laugh watching the cake overflow onto a plate. We were all impressed with how good it tasted! Thanks for sharing!
Tom Thompson
— On Sat, 9/13/08, Will G. wrote:
From: Will G.
Subject: DANGEROUS CHOCOLATE CAKE~IN~A~MUG
To:
Date: Saturday, September 13, 2008, 9:27 AM
DANGEROUS: CHOCOLATE CAKE~ IN ~ A ~ MUG
1 coffee mug
4 Tbsp. cake flour (plain, not self-rising)
4 Tbsp. sugar
2 Tbsp. cocoa
1 egg
3 Tbsp. milk
3 Tbsp. oil
Small splash of vanilla
3 Tbsp. chocolate chips, optional
Add dry ingredients to mug, mix well with a fork.
Add egg, mix thoroughly.
Pour in milk and oil and vanilla, mix well.
Add chips, if using.
Put mug in microwave, and cook for three minutes on 1000 watts.
Cake will rise over top of mug–do not be alarmed!
Allow to cool a little; tip onto a plate if desired.
Eat!
(This can serve two if you want to feel slightly more virtuous.)
***And WHY is this the most dangerous cake recipe in the world?
Because now we are all only five minutes away from chocolate cake any time of the day or night!!!***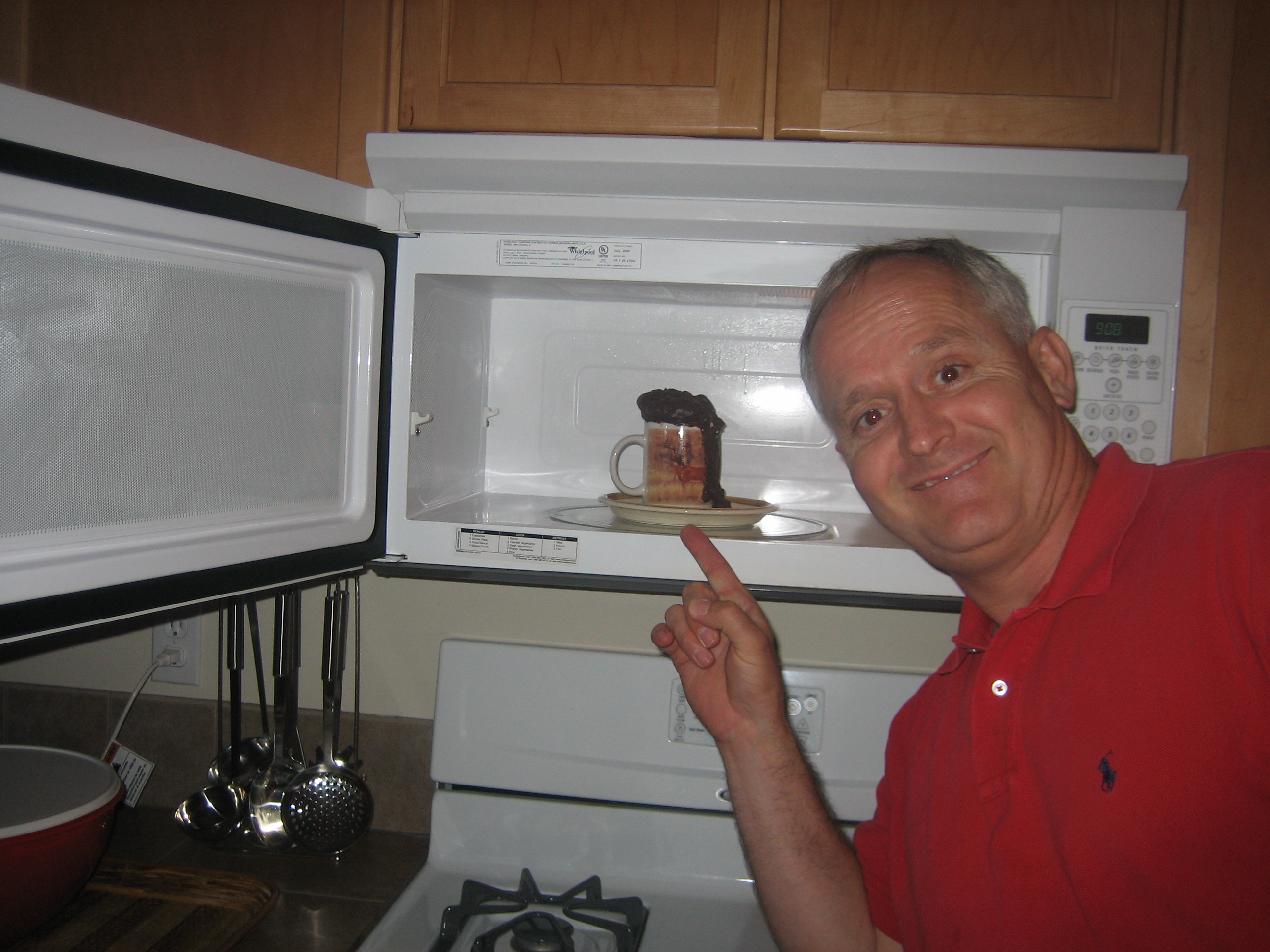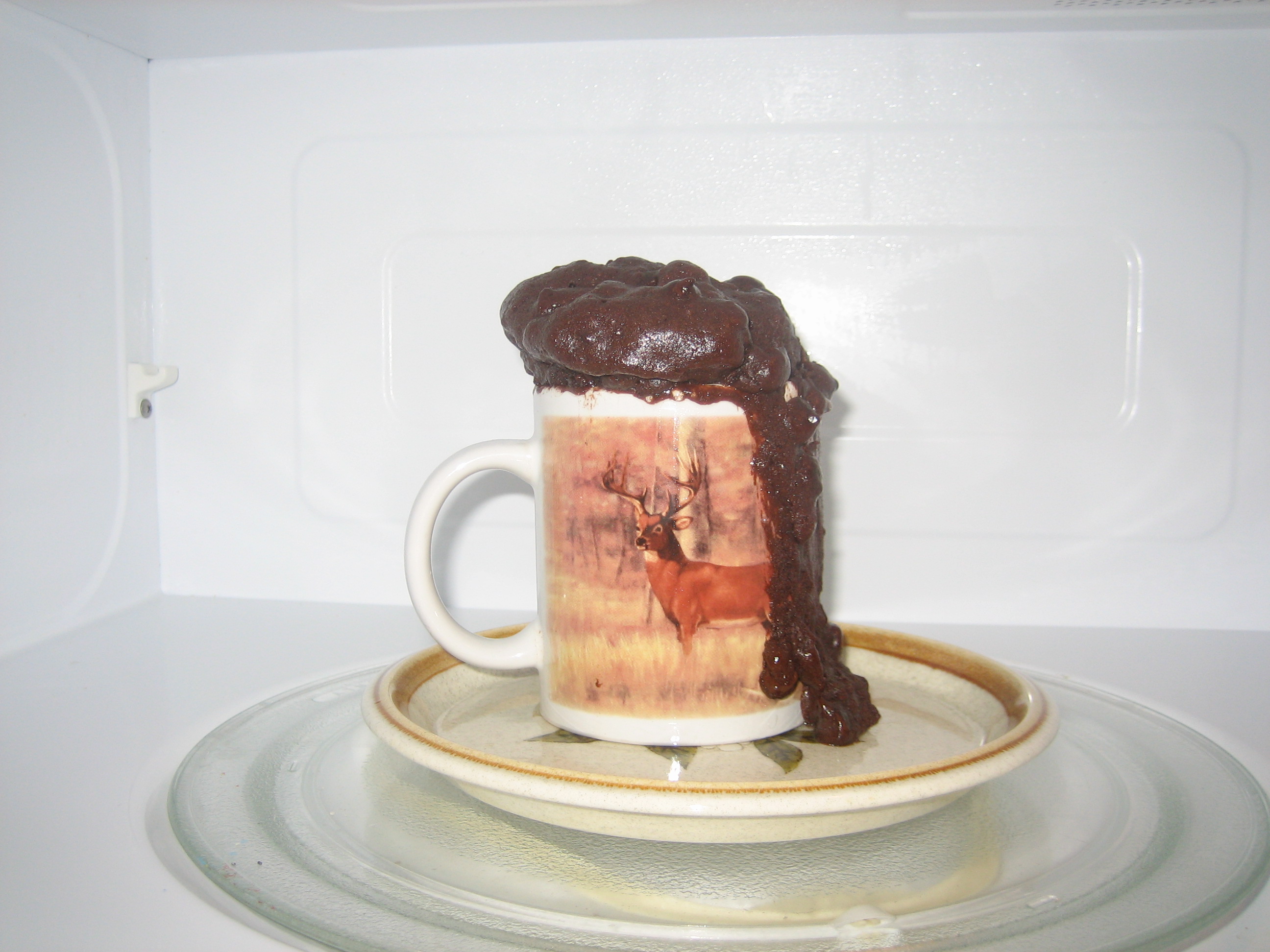 props adam thompson